Thank you for visiting CoverME.gov's Partner Resources page. On this page you will find materials and resources to help you reach and assist consumers with up-to-date information about finding quality, affordable health insurance at CoverME.gov.
The resources on this page are available to you free of charge, and are print-ready. Please feel free to download, print, and use these materials at your convenience.
Special Enrollment Period Resources
2022 Open Enrollment Resources
For Organizational Partners
The Outreach and Enrollment toolkit includes flyers, sample newsletter text, and social media graphics you can use in your outreach efforts.
CoverME.gov Outreach and Enrollment Toolkit
Information for New Mainers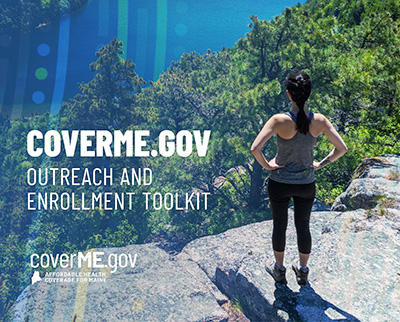 For the Media
The CoverME.gov Press Kit is available for media or the general public, and includes highlights of CoverME.gov and Open Enrollment 2022. For press inquiries, please contact us here.